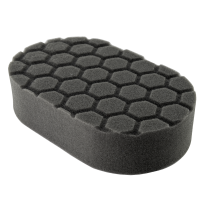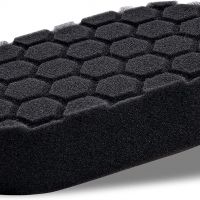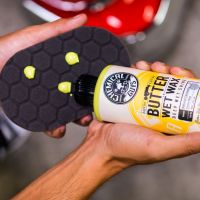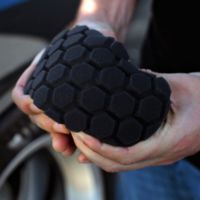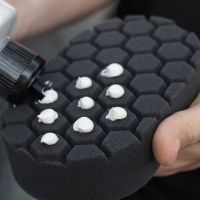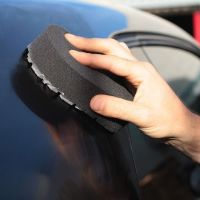 Hex-Logic Black Finishing Hand Pad
In stock
BUFX_203
The Black Finishing Hand Pad uses Hex-Logic grooves and ultra-soft foam to spread the perfect coat of glaze, sealant, or wax over any vehicle.
Easy Applicator For All Exterior Surfaces

The Black Hex-Logic Pad is an all-around applicator pad that will work for any spreading job. The Black Hand Pad has no cut and works with any Chemical Guys glaze, sealant or wax, and is best used whenever this is no room for a machine polisher. Easily spread a coat of wax over any paintwork, glass, polished metal, wheels, or lights with this soft finishing pad.

Interior Applicator For Best Results

Spread leather conditioners to keep upholstery and seats soft and supple, or protectant dressings on textured rubber and plastics like on dashboards or tire sidewalls. Finish off your full hand polishing detail by spreading the perfect coat of wax over your paintwork with the Black Hex-Logic Finishing Hand Pad.

Technology Inspired By Nature

Bees instinctively build their honeycombs with hexagonal chambers: the most efficient shape for dividing any given space into an even grid. When product is spread over the hexagonal chambers of a Hex-Logic pad, the hexagon grooves ensure the most even spread possible.