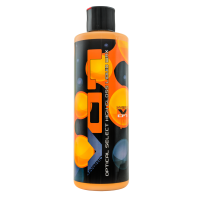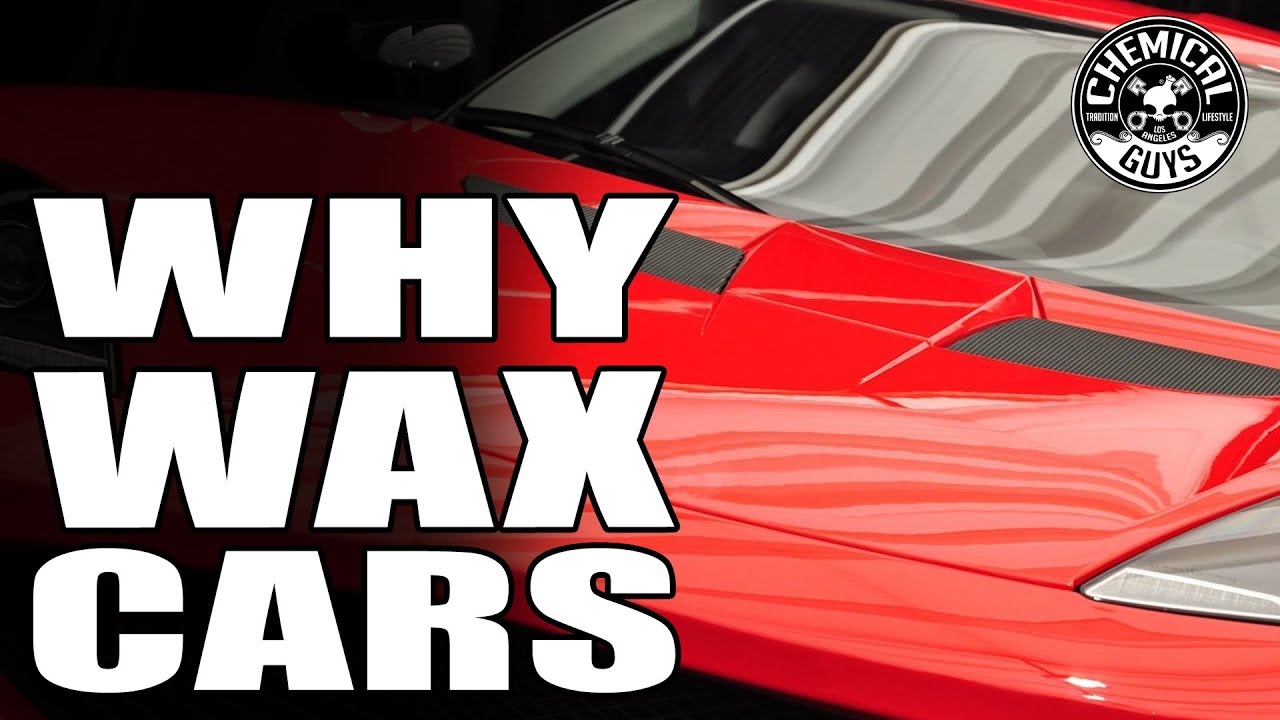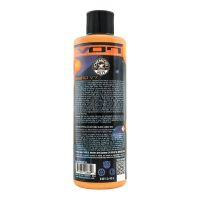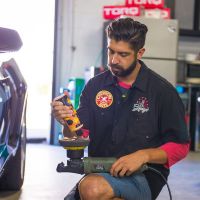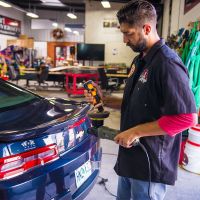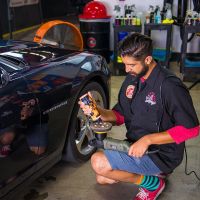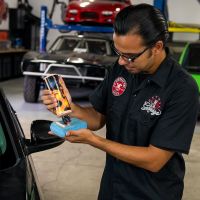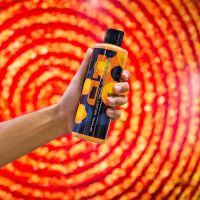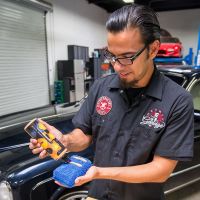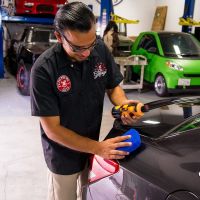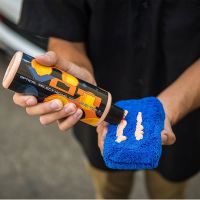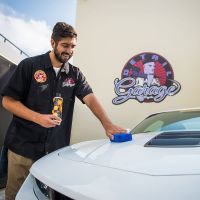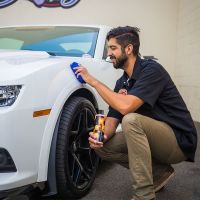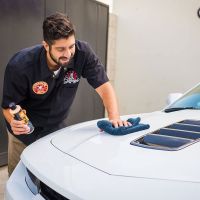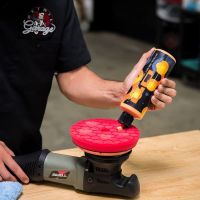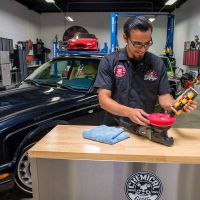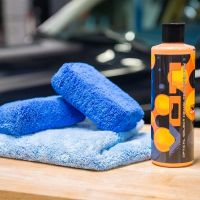 Hybrid V07 Optical Select High Gloss Liquid Wax
In stock
WAC80716
Hybrid V07 is unlike any other wax: it's a hybrid product that blends the warm wet look of natural Carnauba wax and optical select gloss enhancers with the durable protection of a synthetic sealant.
Use This Wax To:
Add signature bold and brilliant V07 shine
Enhance deep wet reflection and glowing shine
Protect against fading and damage
Save time while waxing and sealant in one step
Bead and repel water
A New Standard Of Glossy Deep-Wet Shine

Leave it to Chemical Guys to take something well-loved like natural Carnauba wax and make it even better! Hybrid V07 is blended with not only natural grade A yellow Carnauba, it also contains optical select gloss enhancers to make any paint colour shine to its very limits. Just one layer of V07 enhances deep wet reflection and adds a brilliant wet shine that will get any detailer drooling.

Innovative Formula Shines And Protects

Hybrid V07 is made with grade A natural carnauba: nature's toughest wax. The wax is nature's sunscreen; shielding Brazilian rain forest plant from harsh UV sunlight that would otherwise cook and burn it. We've copied and modified natural wax compounds to make them more durable for longer-term protection to easily reject dirt, insects, water, birds, and sunlight that destroy paint finishes.
UPC: 842850103421
Car Color: All
Applicable Materials: Painted Surfaces Glass Headlights Chrome Wheels
Product Form: SiO2 Gel
Weight: 1.2 lbs
Size: 16oz
Shake bottle well.
Spread a thin, even coat over the surface with a premium microfiber or foam applicator.
Use this wax on shiny and clear exterior car parts, like paint, glass, clear plastic, and polished metals.
Buff off residue with a soft microfiber towel.
For machine application, place 4 - 6 dots of wax on a soft foam finishing pad and spread it over the car one panel at a time.
Only use a dual action polisher and do not exceed speed setting 3.