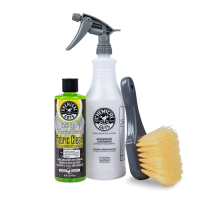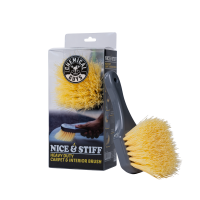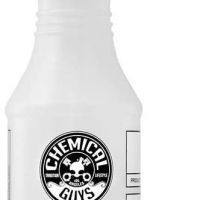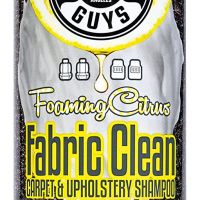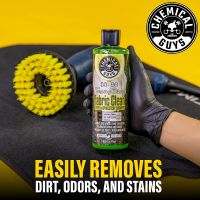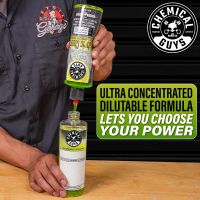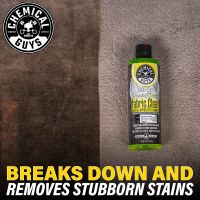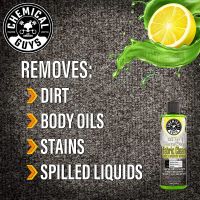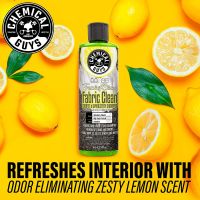 The Nice & Stiff Heavy Foaming Fabric Kit
In stock
VIR441
Give your fabric interior a deep clean with The Nice & Stiff Heavy Foaming Fabric Kit, featuring a heavy foaming fabric soap and stiff carpet brush to thoroughly remove stains and grime from your car's interior.
Intense Foaming Cleaning Power

Cleaning foam isn't just for fun; scrubbing bubbles serve a practical function: The oxygen-infused cleaners of Fabric Clean lift and separate dirt particles and stains from deep within fabric in carpets and upholstery for fast and thorough cleaning. Foaming action floats the particles directly to the surface of the material for easy cleanup with a microfiber towel or hot water extractor.

Professional Grade Formula

While low-grade cleaners leave carpets feeling wet, promote mildew growth, and finish with a stiff crusty feeling, Fabric Clean is detergent free, low-moisture, and finishes with the soft feel of clean fabric. Fabric Clean comes blended with the company's patented odour elimination enzymes. The product actively destroys odour-causing microbes, eliminating foul odours at their source.

Stiff Bristles for the Toughest Cleaning

Choose the Yellow Stiffy Brush for powerful scrubbing and cleaning on all tires. Clean and dirt-free rubber surfaces on tires create superior bond from premium tire shine dressings, so your shine lasts the longest and looks its best. The ergonomic plastic handle is even scratch and abrasion resistant, and will not damage finishes if accidentally rubbed on the surface.

Heavy Duty Design

The stiff synthetic bristles easily scrub, agitate, and clean tough dirt, stains, and oils from all tires. The handle is contoured to the human hand for comfortable ergonomics, powerful cleaning, and low fatigue with extended scrubbing. The abrasion-resistant handle is cast from durable plastic to last for years of rugged detailing use.