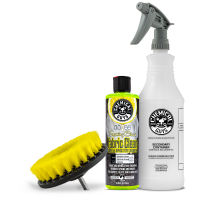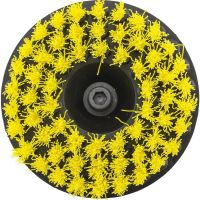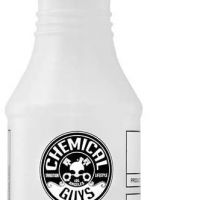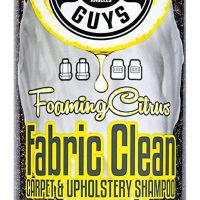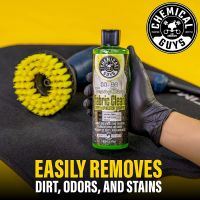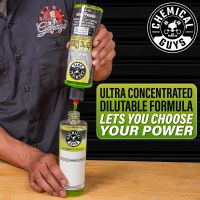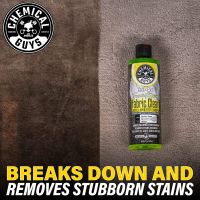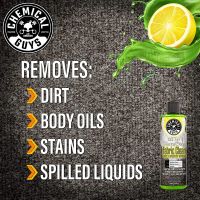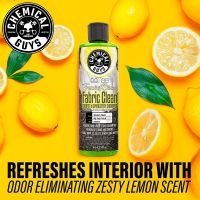 Carpet and Upholstery Cleaning Kit
Out of stock
VIR442
Make your drill pull double duty with the Carpet and Upholstery Cleaning Kit featuring a Carpet Brush Drill Attachment to get a foamy deep clean for your fabric interior.
Quickly Dislodge Dirt And Stains

Carpet Brushes with Drill Attachment are designed for powerful scrubbing action with a power drill. Use Chemical Guys brushes on tough stains across carpet, upholstery, and fabric. Carpet Brushes are made with durable polypropylene bristles, heavy duty plastic base plate, and rugged steel shank. Power drill chucks grip onto the brush shank tightly for a secure hold while spinning at high speeds.

Intense Foaming Cleaning Power

Cleaning foam isn't just for fun; scrubbing bubbles serve a practical function: The oxygen-infused cleaners of Fabric Clean lift and separate dirt particles and stains from deep within fabric in carpets and upholstery for fast and thorough cleaning. Foaming action floats the particles directly to the surface of the material for easy cleanup with a microfiber towel or hot water extractor.

Professional Grade Formula

While low-grade cleaners leave carpets feeling wet, promote mildew growth, and finish with a stiff crusty feeling, Fabric Clean is detergent free, low-moisture, and finishes with the soft feel of clean fabric. Fabric Clean comes blended with the company's patented odour elimination enzymes. The product actively destroys odour-causing microbes, eliminating foul odours at their source.