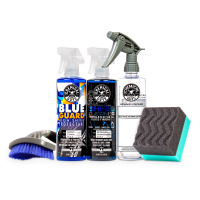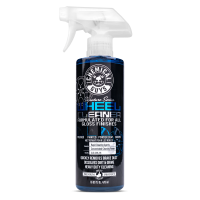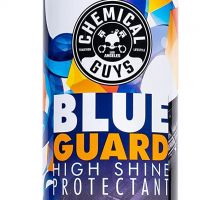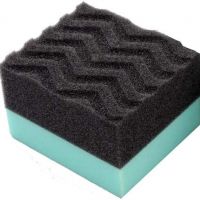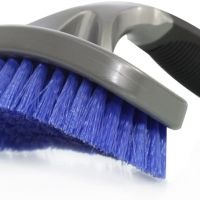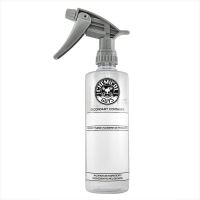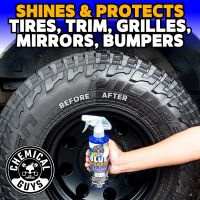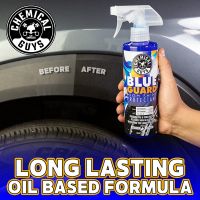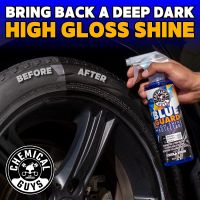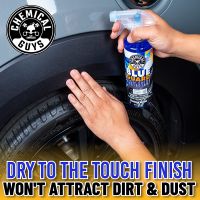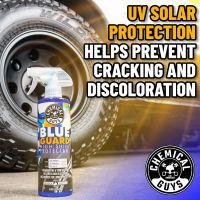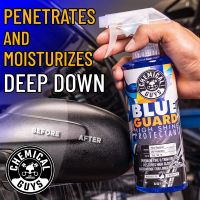 Wheel Cleaner and Protectant Kit
Out of stock
VIR621
Restore and protect your tires with this signature wheel kit, featuring our Signature Series Wheel Cleaner, Blue Guard Wet Look Dressing, and specialty applicator tools.
Natural Citrus Cleaning Power

Signature Series Wheel Cleaner is blended with natural citrus extracts for powerful cleaning of dirt, grime, and brake dust. Brake dust contains corrosive iron and carbon deposits that can destroy wheels. Signature Series helps remove this contamination before it causes permanent corrosion and damage. The natural citrus formula is safe for painted, polished, powder coated, and wrapped wheels.

Restore Exterior Rubber & Plastic

Chalky, white, and grey trim ruin the look of any car. Blue Guard's versatile oil-infused formula penetrates deep to nourish and restore plastic and rubber trim with a darker, richer, wetter shine with long lasting durability. Use Blue Guard on faded bumpers, fender flares, door trim, weatherstripping, mirrors, window moldings, rocker panels, tires, louvers, and more!