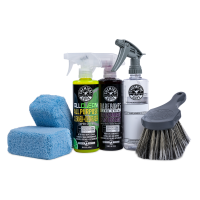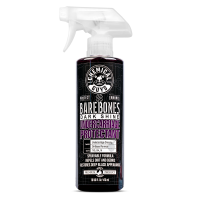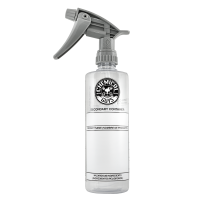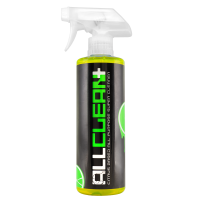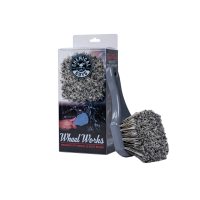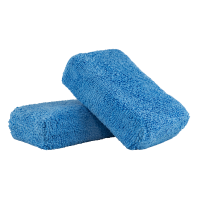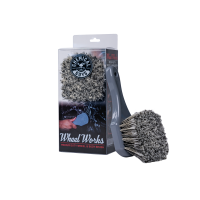 Ultimate Undercarriage Detailing Kit
In stock
VIR256
Show the more neglected areas of your car some love with the Ultimate Undercarriage Detailing Kit! Deep clean, shine, and protect your undercarriage, wheel wells, subframes, engine bay, and more with everything you need to provide a signature shine all over your car!
Awesome Kit Features:
Clean, shine, & protect undercarriages, wheel wells, & more
All Clean+ cleans inside, outside, & underneath your vehicle
Cuts through dirt, grease, & grime on hard to reach places
Blended with foaming technology, deep cleans any surface
Secondary Container Dilution Bottle offers custom dilution
Wheel Works Body Brush is tough on grime, gentle on finish
Plush brush head picks up dirt & debris for a brilliant finish
Flagged tips help prevent scratching & swirling on surfaces
Barebone Spray protects & enhances hard to reach areas
Restores OEM shine to faded undercarriage & trim surfaces
Protects against road salt & helps prevent undercarriage rust
Foam Applicator provides an even spread for total coverage
Gently Cleanse Just About Any Surface
All Clean+ ships at full strength, and can be diluted to clean any automotive surface inside or out. Now you can clean carpets, tires, plastics, and engine bay parts with one advanced super cleaner. When used as directed, the high-tech citrus-based cleaning formula removes filth and dirt without changing the surface texture or look on plastics, metals, paints, carpets, cloths, or rubber surfaces.

High Performance Shine
Over time, a vehicle's undercarriage can become faded and discolored from road grime, dirt, road salt, and UV rays. The oil-based formula sticks to any surface for improved durability. Weather resistant coating protects against road salt while helping prevent undercarriage rust. Bare Bones keeps your undercarriage trim looking great while resisting road grime, dirt, dust, tar, and moisture.

Show Your Neglected Areas Some Love
We all love the stunning clean and spectacular shine a fresh Chemical Guys car wash gives our paintwork. But how many of us remember to show that same amount of tender love and care to our wheels, engine bays, and undercarriages? You wouldn't leave the house in a three-piece suit and dirty, un-shined shoes would you? So why would you drive a brilliantly shined car with dirty wheels and a disgusting engine? Show those neglected areas on you ride some love and give your entire car the full Chemical Guys treatment with the Wheel Works Medium Duty Wheel & Body Brush!
Products total value: £48.46
You save £4.85
Applicable Materials: Vinyl Rubber Plastic
Applicable Locations: Exterior
Shine Preference: High